Rethinking the Social in Architecture (Symposium)
---


The symposium, held at Umeå School of Architecture, February 6-8 2013, was structured around three topics:
- The welfare state and beyond – exploring where we are, where we have been and what is becoming. What is the role of the state, the private, the public, and the commons?
- Towards new subjectivities – exploring transformative agencies; the individual, the body, the collective, the fictional, the real. Spatial identities, across or against, differentiating markers like gender, race, ability, economy, location, will be investigated.
- The politics of things – exploring the politics of the object and its con-tent, as well as relational thinking – how the object knits, directs, actualizes and enacts the political. How might form become capable of thinking?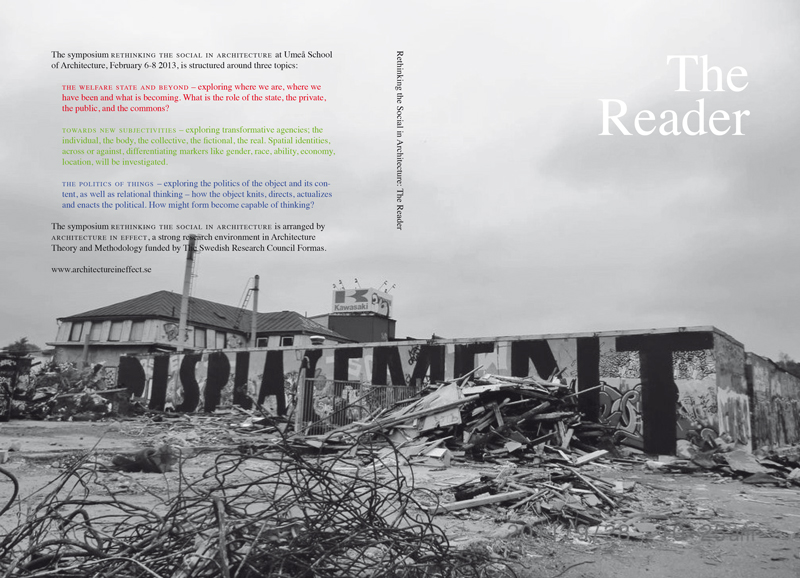 ---
---